Micro CPAP Sleep Apnea Machine For Travel & Anti Snoring - CPAP Alternative
Traditional Sleep apnea CPAP machines have been a long-standing solution for sleep apnea. But, unfortunately, they've become synonymous with poor sleeping experiences. An astounding 80% of users abandon the machines after only one year due to tight or uncomfortable masks and bulky cables. Thankfully, there's hope on the horizon: no longer will people need to endure such hassles!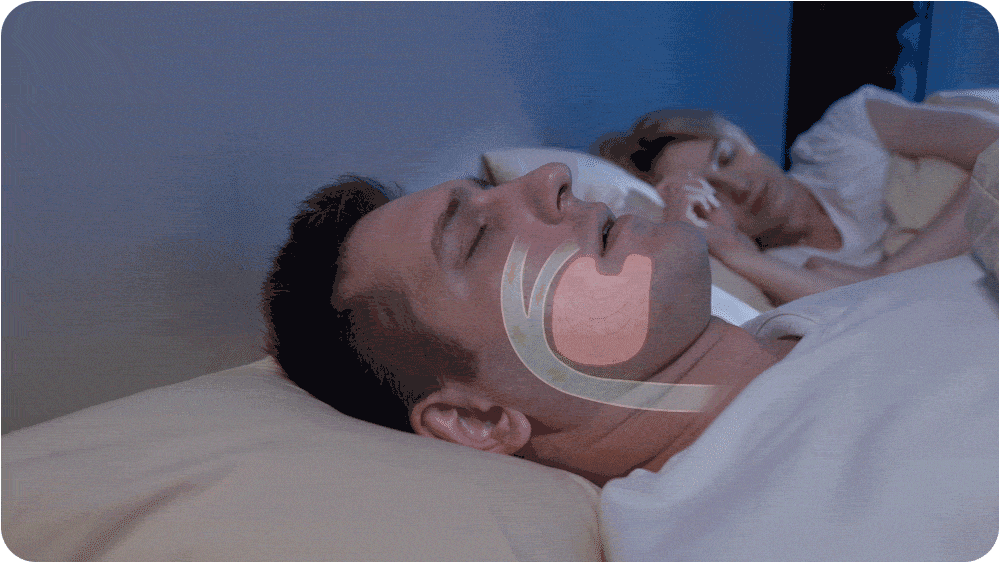 Introducing our Anti snoring device - a revolutionary tyreatment for sleep apnea without CPAP. This Anti snoring device is designed to reduce snoring and help you achieve a peaceful night's sleep.
Our new mini CPAP device uses a gentle electric signal generated by the microprocessor, creating micro-nasal pressure that opens the airway, allowing your breathing to go unrestricted and unblocked. No more family members asking, 'did something wake me up?'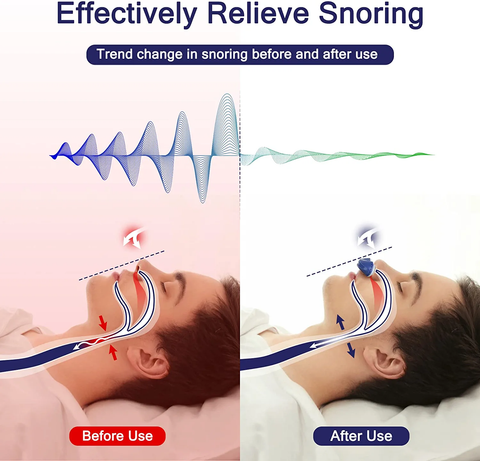 And what's great is that our maskless CPAP is lightweight and easier to wear than other Sleep apnea devices. So why settle for anything less? If you want quality nighttime zzzs with added peace and quiet around you, then choose our new device for sleep apnea. Order yours today and sleep soundly tonight!
HIGH-QUALITY MATERIALS -

Our medical-grade silicone gel is anti-allergic and safe for use. It's also latex-free, making it ideal for those with allergies or sensitivities.
PORTABLE AND CONVENIENT -

This Mini CPAP device is small enough to fit in your pocket, so you can take it wherever you go.
COMFORTABLE TO WEAR -

Our soft silicone buds are designed to fit snugly and are shaped to stay in all night long. You'll forget you're even wearing it!
QUIET CPAP THERAPY -

This device provides whisper-quiet CPAP therapy, so you can finally get the peaceful slumber you need.
NO MORE BATTERIES NEEDED! -

Unlike other CPAP devices that require batteries, this Sleep apnea device charges right from your computer or USB wall charger. So you'll never have to worry about running out of power.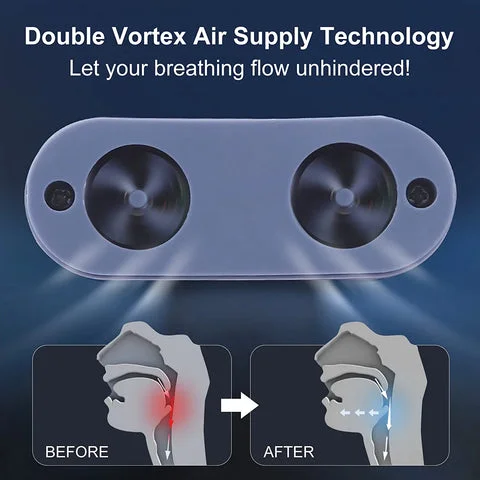 MASKLESS CPAP SPECIFICATIONS
Material: Silica Gel

Color: White, Red, Blue

Case Diameter: 5.5cm/2.2inch

Type: Nasal Cones
PACKAGE INCLUDES:
1 x Anti snoring device

1 x Storage Case

1 x Manual